Bird Season has Started!
Book your quail/bird hunt now
Special Youth Rifle Deer Hunt 3 Day Hunt $200 
Georgia has set up this preseason special rifle hunt to expose more youth to the sport. The youngster must be 15 years old or under to qualify.You can bring him/her along for $200. We have reduced the price for the two of you to a total of $1,695 ($1,495 + $200) for the semi-guided three nights two day hunt package with meals and lodging included.  Since the youth will be under your direct supervision they aren't required to have a hunter safety card.  Either sex harvest is allowed.

For 44 years, we have been producing lasting Quail & Deer Hunting memories. It's what bird hunting and deer hunting used to be like in Georgia and throughout the Southeast. And, still is at Burnt Pine Plantation. Unlike some other quail plantations we ONLY hunt two hunters with ONE Guide, unless requested otherwise by the client.  In our experience, it's not as much fun sitting on the buggy as it is actually hunting quail!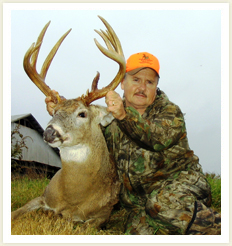 4,500 acres of land intensively managed for Quail and Whitetail deer plus Turkey. Located just an hour east of Atlanta, Georgia, we offer not only Quail hunting and Deer hunting, but Pheasant hunting, Dove Hunting, Mixed Bag, and Turkey hunting & fishing as well. Check out our Deer Hunting Specials.
With our 26 bed lodge and conference center, we have the perfect spot for Quail & Deer hunting getaways, corporate retreats or meetings, family gatherings, receptions, weddings, and simple "get away from it all" times far away from that hectic pace.
There is no "Roughing It" at the Plantation, come just once and you will be a customer for life.