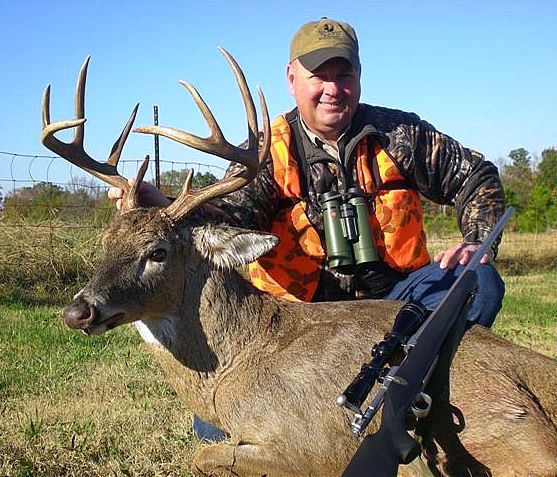 Whitetail Deer Hunting
DEER HUNTING AT BURNT PINE PLANTATION
Call Brian at (706) 557-0407 or e-mail brian@burntpine.com for reservations
Georgia's best whitetail deer hunting is in the Piedmont Region, where Burnt Pine Plantation is located. Firearm Season starts Oct 17th.
We offer semi guided three & four day deer hunts that put you in the right locations to harvest that dream trophy whitetail deer. To check available hunt dates e-mail brian@burntpine.com
Deer Season Special 3 days starting at $1495
Deer Hunting schedule: Most afternoon/evenings are spent in elevated shooting houses overlooking green agriculture food plots. These are where the does congregate to feed and the bucks follow. You will dropped off at one of these houses and then retrieved after dark. After returning to the lodge, complimentary evening beverages are served in front of a roaring fire. That's followed by a delicious meal in our dining room.
The alarm goes off early in the morning, but there's coffee in your room or available in the dining room. Then it's time to enjoy a hearty Burnt Pine Buffet breakfast with eggs cooked to order. Don't forget the biscuits!
The mornings are spent sitting in elevated tree stands overlooking well scouted trails or travel corridors. Your guide will be back about 11 to retrieve you and hopefully your trophy and transport you back to the lodge. After returning to the lodge one of our famous buffet lunches will be set up for you. Then there's time for a short siesta before you return to the field at about 3:30 in the afternoon.
All multiple day deer hunts include meals, lodging, and field transportation.
Persistent quality management and keen trophy judgment on our hunters' part has been the key to our success. Refer to our Scrapbook to see our proud hunters pose with last year's trophies.
Tentative dates subject to GA deer seasons