Dove Hunting at Burnt Pine in Georgia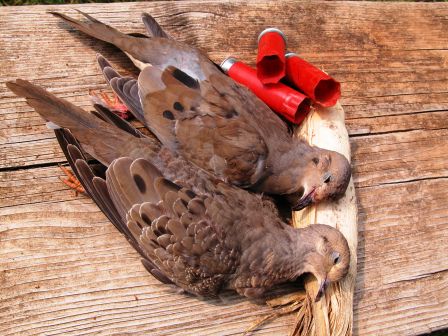 Three shells two doves, who is he kidding?
Dove Hunting the Other Southern Tradition
Call Brian at (706) 557-0407 or brian@burntpine.com for reservations
DOVE HUNTS
Dove Hunting in Georgia is a Southern Tradition. The first Saturday in September is Opening Dove day in Georgia. Then the season continues for us based the availability of birds.  Opens on Sep 7, 2019
It's a time honored tradition of BBQ and fried chicken shared with good friends just like sausage biscuits and gravy go with grits!
We work hard at legal field preparation, and do everything legally possible to insure a good shoot. Join us in early September and try your skill at the quick high flyers.
After returning to the lodge after the hunt, complimentary evening beverages are served in the bar.
If you want a high volume dove shoot visit Burnt Pine Travel