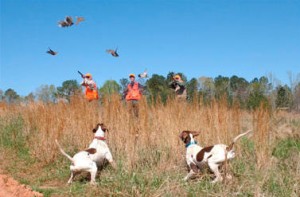 Doves – First Saturday in September, 2019 (September 7, 2019)
Deer Archery, either sex – September 14, 2019 – January 12, 2020
Deer Primitive Weapons October 12, 2019 – January 12, 2020
Deer Firearms, October 19, 2019 – January 12, 2020
Deer Either Sex November 2, 2019 – January 12, 2020
Quail & Bird Season – October 1, 2019 – March 31, 2020
Turkey – March 21, 2019 – May 15, 2020
________________________________________
Quail Hunting in Georgia
Georgia is famous for Quail, and at Burnt Pine you will experience Quail hunting at it's finest! Since we have a large land base, and a wide variety of planted cover to hunt, there is plenty of Quail hunting action. Supplemental stocking ensures you several large covey flushes on every hunt. The major difference between hunting our cover, and what you might remember hunting, is the abundance of birds in ours!
Unlike some other quail plantations we ONLY hunt two hunters with ONE Guide, unless requested otherwise by the client.  In our experience, it's not as much fun sitting on the buggy as it is actually hunting quail!
Double Limits this fall through December 21st.  Double limits are available Saturdays through Wednesdays and an overnight stay is required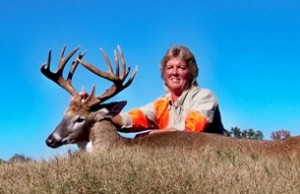 Deer Hunting in Georgia
Deer hunting in Georgia's Piedmont Region allows you the best chance to harvest that buck of a lifetime. You can't harvest that special trophy unless you are in the woods! So, join us this season.
They may not all be this big, but they are there. Our management strategies have allowed us to consistently harvest large bucks. At the same time, the abundance of does is such that we are encouraging their harvest as well!
Pheasant Hunting in Georgia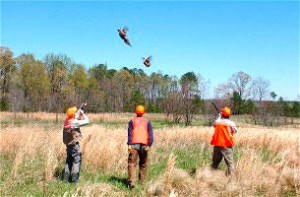 Get a jump on the bird season, Pheasants can be hunted in September!
Pheasants can be hunted exclusively, or added to other bird hunts. Or see the special Continental Pheasant hunt opportunities for dates. We are a lot closer than South Dakota, less expensive, but with the same great hunting.

Dove Hunting in Georgia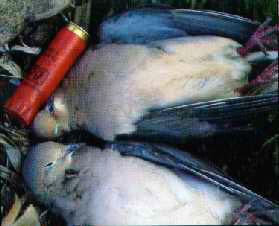 Doves are the migratory game bird hunted at Burnt Pine Plantation. The first Saturday in September marks the start for the annual Southern tradition, with plenty of shooting action, and delicious food.
TURKEY HUNTING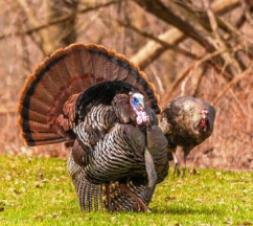 In 2019 we had a very successful season (95%), consider joining us for the 2020 season
dates are March 21, 2022 -May 15 –TURKEY HUNTING
HUNT WITH US
Join us this season, as we celebrate our 45th year as the premier hunting destination in the Southeast. It is our sincere belief that we continue to set the standard by which all preserves can be measured.