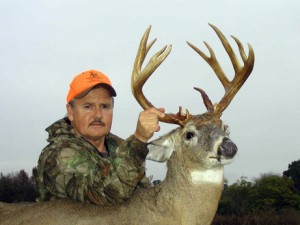 Georgia Whitetail Deer Hunting
Book by July 15 and save $500
Check for date availability and reserve your hunt now, go to reservations or
Call Brian 706 557-0407 E-mail: brian@burntpine.com
Persistent quality management and keen trophy judgment on our hunters' part has been the key to our success. Refer to our Scrapbook to see our proud hunters pose with last year's trophies.
Tentative dates subject to GA deer seasons
Deer Archery Sep 14 – Oct 18, 2019
Deer Primitive Weapons Oct 12 – Jan 12, 2020
Deer Firearms Oct 19 – Jan 13, 2020
Deer Firearm Special Nov 29 – Jan 12, 2020
Deer Antlerless Call for dates but starts Nov 2
All multiple day deer hunts include meals, lodging, and field transportation.
Second buck harvested on any hunt $900